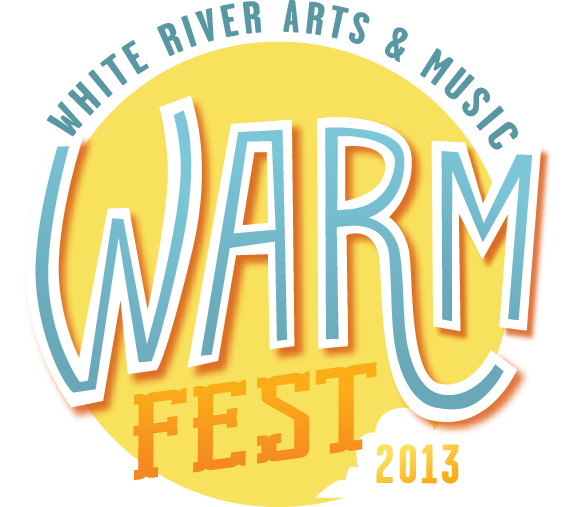 Student Review: WARMfest – Michael Franti & Spearhead
by: Francesca and Gabrielle Woodman
Although they have been performing for years, Michael Franti & Spearhead succeeded in bringing a fresh, youthful vibe to their show. On September 2, 2013, the artists played at the inaugural weekend of WARMfest, a local arts and music festival in Broad Ripple Park. The outdoor venue and the band's energy allowed the band to easily connect with the audience, making the concert experience more personal. Michael Franti continually ventured into the crowd to involve everyone, not just the fans close to the stage. Franti's music unified the diverse crowd; everyone was singing, dancing, and hitting the many beach balls that were floating through the audience. In addition to incorporating the crowd, Franti shone the spotlight on his other band members by showcasing their abilities through solos throughout the concert. Drummer, Manas Itiene soloed in "All People." Raleigh J. Neil II and  Jay Bowman soloed in "Say Hey (I Love You)," and bassist Carl Young played a major part in all of the songs. Songs from many past albums that were played, like "Sounds of Sunshine" and "Say Hey" had people smiling and singing along. These were accompanied by hits like "11:59" and "I'm Alive" from their newest record, All People. Overall, this headliner band for the WARMfest premiere was a hit. Michael Franti & Spearhead attracted several generations of listeners with their Reggae Rock sound.
WARMfest promotes environmental responsibility, independent business and artisans, and sustainable goods and services through the magic of music, art and culture. http://warmfest.org
About the student reviewers:
Francesca Woodman (age 14) is a freshman at Cathedral High School. She enjoys attending a variety of concerts throughout Indianapolis each year. Her musical interests include piano and vocal performance. Since 2008, she has performed student solos at The Jazz Kitchen and the Carmel Community Playhouse. She is also a member of the Cathedral freshmen choir. Her sports interests include track & field and gymnastics. She took 2nd place in the cadet long-jump event at the 2013 CYO State Track Meet, and she is a competition team member with Deveau's School of Gymnastics.
Gabby Woodman (age 17) is a senior at Cathedral High School. Also a concert enthusiast, she is a fan of many genres of music. She has a history of solo vocal performance through the Midwest School of Voice, and has performed at several local venues, including The Jazz Kitchen, Carmel Community Playhouse, and most recently the Christen DeHaan Performing Arts Center through the Vocal Arts Institute at the University of Indianapolis. She was also a vocal finalist at the 2011 CarmelFest competition. She is on the Cathedral Lady Irish cross-country team, and is also a member of the track team, where she earned an Academic-All State standing in 2013. Francesca and Gabby are grateful to Lora Olive for the exciting opportunity to venture into concert reviewing in Indianapolis.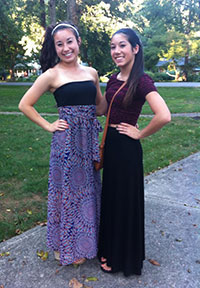 Left to Right – Gabrielle and Francesca Woodman