Pink Martini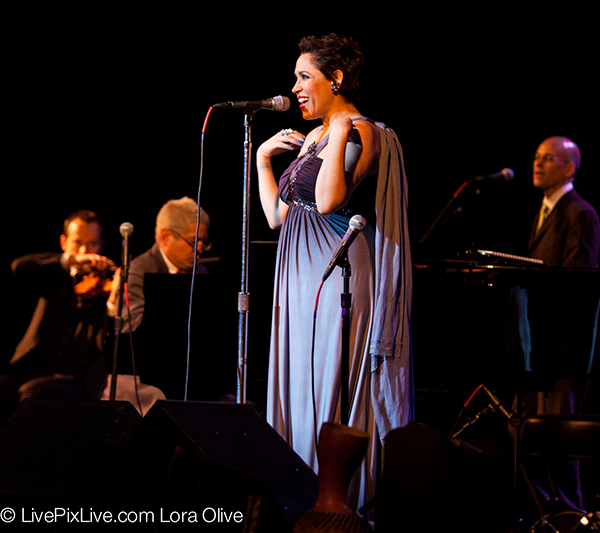 On March 1, 2014, the Portland-based band, Pink Martini, came to the Old National Centre in downtown Indianapolis to give an uplifting and unforgettable performance. The show began when lead female vocalist of the night, China Forbes, started the show with "Amado Mio," meaning "my love" in Portuguese. This was only one of the many songs played in a foreign language at the concert. The multilingual band featured their popular, "Je Ne Veux Pas Travailler," a quirky French track along with songs in German, Austrian, Japanese, Spanish, and Farsi. These were each accompanied by stories relating to the song, such as where the lyrics were rooted.
The appearance of the Von Trapps, the great grandchildren of Captain and Maria Von Trapp from The Sound of Music, excited many. The four siblings – Sofi (25), Melanie (23), Amanda (22), and August (18) – covered some classic songs such as "Dream a Little Dream of Me" and "The Lonely Goatherd," as well as songs from Pink Martini's new album, Dream a Little Dream. When they weren't harmonizing, they were dancing behind the band with audience members that were welcomed to enjoy the music from the stage.
The cultured group's show was overall reflective of the vibe of their album, which was named for the duet Judy Garland sang with Barbara Streisand in the 1960s, and will be released March 4th. Each instrument could be distinctly heard, but they all meshed together nicely with each other and with the singers, Forbes and Timothy Nishimoto, to create a jazzy and funky sound. The personality of the band members really shone during the show, and it definitely prompted people of the audience to purchase their CD that was being sold at the venue.
Reviewed by Francesca Woodman
A student at Cathedral High School in Indianapolis